Westwood Historic Business District Retail Shop Logos
Identities developed for Lillywood Home & Gifts Shop, Four Directions Yoga Studio, and Treasure Alley, all housed within the historic Ruehlman Building in Westwood.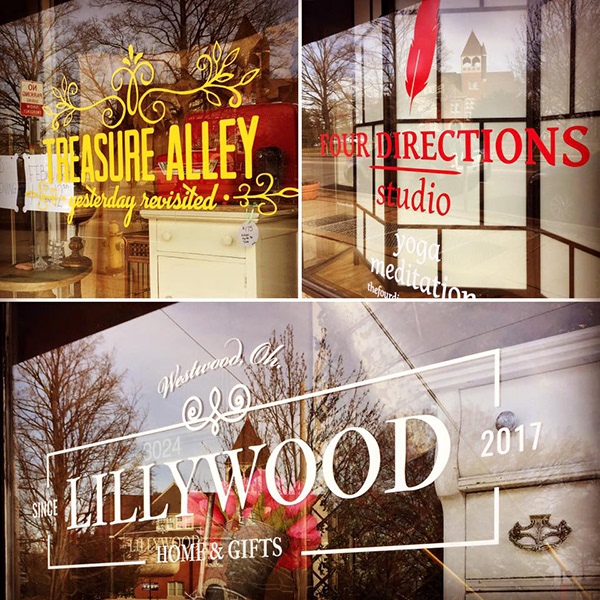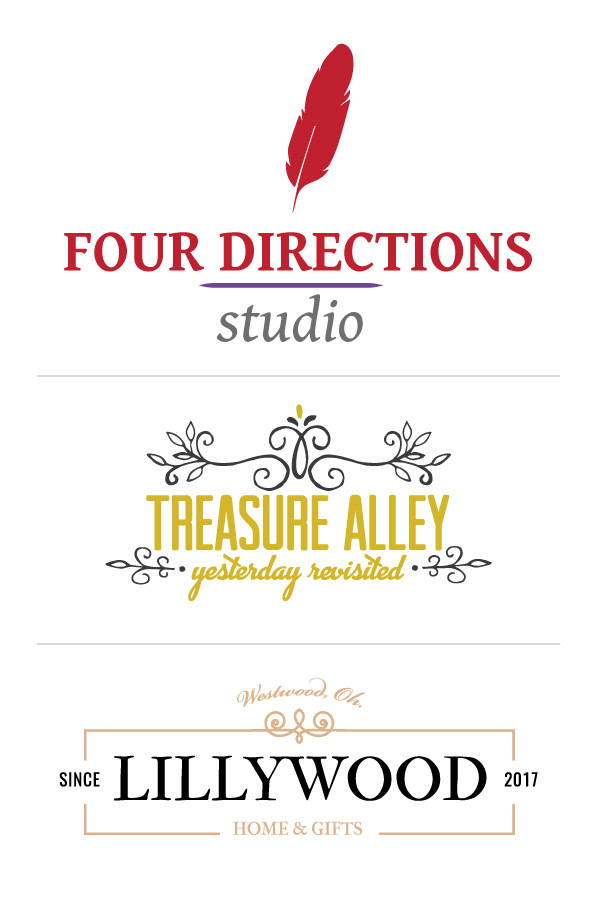 A bit about my process: 
I enjoy a project that allows me to sink my teeth into thoughtful solutions. Design is subjective, but my thought process is anchored in deconstructing the problem rather than jumping to solutions. This requires a great deal of research and implementation to continually improve and refine to simplify the idea being communicated as much as possible. I achieve this through research, sketching, gathering inspiration and visual ideas before seeing how things come together in digital form to experiment and refine. It is a great pleasure to deeply understand what my clients are striving to communicate with their business.