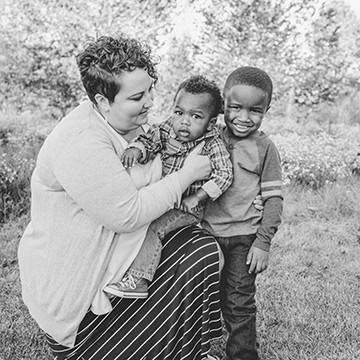 Mayhew Creative is a design consultancy specializing in brand development and communication. With a passion for understanding the needs of clients, my approach is rooted in efficiency and strong relationships for clever design solutions.
Creative Groundwork
Experience — practical know-how from an outstanding roster of past work
Consideration — putting the needs of your budget, brand and consumer first
Process — proven tactics and planning that bring efficiency and results
Core Capabilities
Brand Development & Brand Renewal — positioning, logo design, identity guidelines and messaging strategy
Print & Collateral — brochures, sales materials, point of purchase, print advertising, newsletters
Web & Social collateral — campaign integration, messaging execution, social & tactical strategy, content creation
Marketing Planning — plan development, promotion strategies, and customer focus
Additional Services
Implementation — design production for existing campaigns and initiatives
Website Design — concept development and web development management through launch
Event Planning & PR — reaching your target audience by broadening outlets
Packaging — design concept through production for your product needs
Nikki has always had a passion for problem solving and relationship building. She's always had the ability to find fun in most every situation, and has an infectious laugh that well characterizes her energy and enthusiasm.
Nikki is a graduate of the University of Cincinnati's esteemed Graphic Design program within the college of Design, Architecture, Art, & Planning (DAAP), learning from some of the world's best design educators, while gaining professional experiences in esteemed agencies in New York, Boston and Cincinnati. Nikki has also served as an adjunct professor at her Alma Mater teaching Typography to young designers at DAAP. 
Her professional career has brought a variety of experience and insight both in-house and in creative agencies working with brands such as The Art of Shaving, Rubbermaid, Procter & Gamble, Kroger, Simple Truth, Private Selection, Gold Star Chili, Honey Baked Ham, and respected non-profit organizations such as Cincinnati Children's, The Educational Theatre Association, The National Development Council, and the Hamilton County Law Library. Venturing into entrepreneurship brings the opportunity to work more closely with clients to understand their needs, and to bring a variety experience to the table for clever and efficient design solutions. To view her full resume, click here.
Nikki has a talent for getting to the heart of communication needs quickly, using her experience and design thinking talents to produce insightful, spirited and witty solutions for her clients. She brings energy and simplicity to the table, to help each client find new pathways for problem solving.
Nikki lives in the Westwood neighborhood of Cincinnati with her husband of 17 years, Chris, their two boys, Louie and Malcolm, and her office pooch, an adorable Frenchie named Brock. Nikki is highly involved in our community, having served on the executive board of Westwood Works, the Gamble-Nippert YMCA, Dater Montessori LSDMC, and Celebrate Adoption, a network of Cincinnati adoptive families. In her free time, Nikki enjoys growing and preparing food, live music, and supporting local breweries and restaurants.